Main Crops: Cereals and Oil-plants
With its area of 603 700 km², Ukraine is the second largest country in Europe after Russia.
At the entrance to the European Union from one side and neighboring with Russian Federation from the other side, Ukraine's geographical situation is strategic. This position, however, has an impact on country's political orientation since its Independence in 1991.
Ukraine is a country with mainly flat landscape, with wide plains of black soils (chernozem) and two mountain channels of Carpathian and Crimean.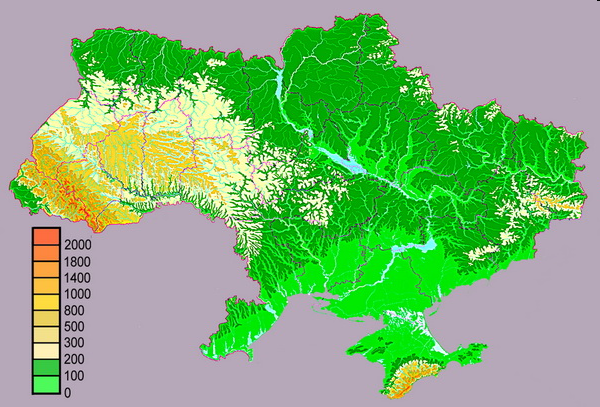 The climate of the main part of Ukraine is continental with cold winters and hot summers.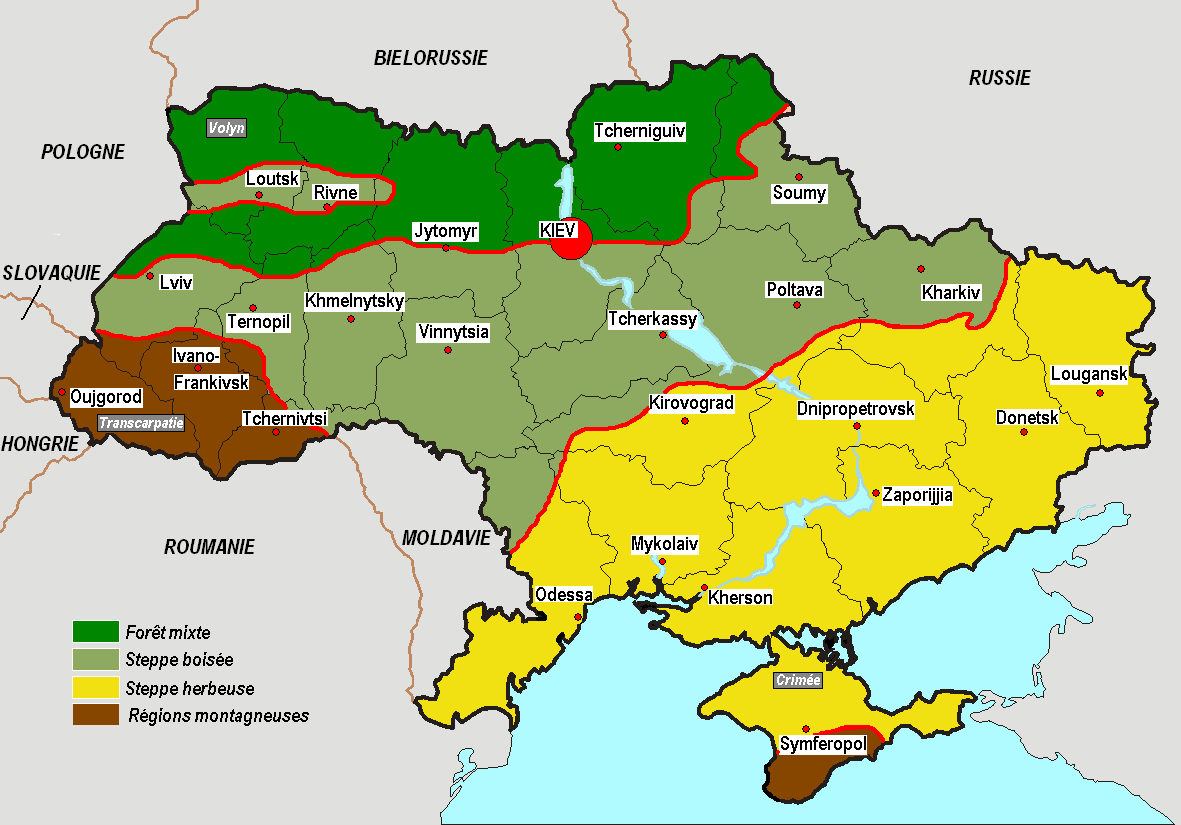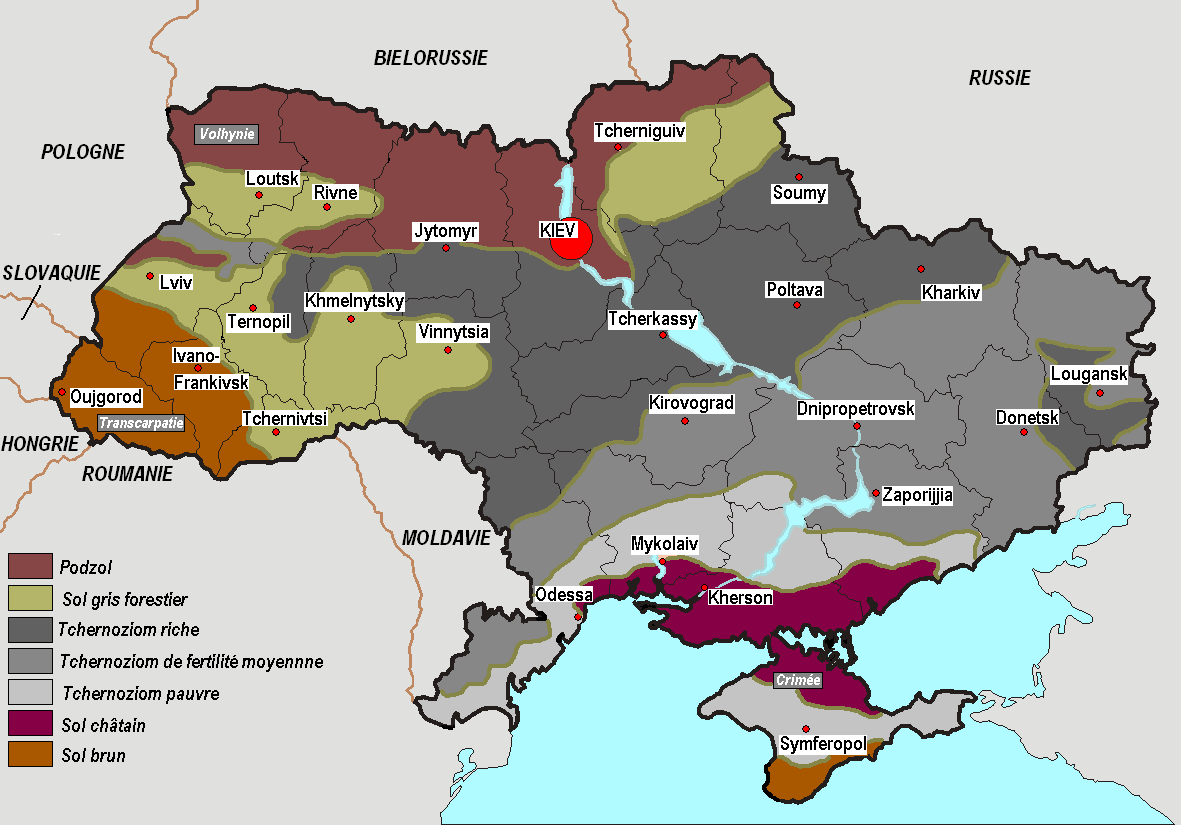 The main sectors of its economy are heavy industry (metallurgy industry, machine building, chemical industry, construction and energy sector), light industry but also and mostly agriculture and agroindustry.
Just as France, Ukraine has strong agriculture traditions. Thanks to its black soils extremely fertile representing 50% of available agricultural area (total of 42 millions of Ha), Ukraine confirms today its reputation of "Europe's basket", or even World's one.
Its port infrastructures on Black Sea (Odessa, Illitchivsk and Mykolaiv) contribute to the exporting strength of the country. In today's globalizing world Ukraine becomes a full value actor of the agricultural raw materials market.
However, today Ukraine is far from utilizing the totality of its potential. Producing on average 45 millions of tons of cereals (mainly winter wheat, barley, grain corn) and almost 10 millions of tons of oil-plants (mainly sunflower but also soya and colza) every year, Ukraine would be able to almost double its production.
Presence of many French companies in this sector as SOUFFLET, LOUIS DREYFUS, EURALIS, MALTEUROP, CHAMPAGNE CEREALES, AGROGENERATION, MAISADOUR, LIMAGRAIN, KUHN, MOREAU, LESAFFRE, BONDUELLE and other confirms once more the potential of this country.
France being the 1st European agricultural country (1st producer of cereals and sugar beets; 2nd producer of oil-plants), and 3rd agricultural and agro-industrial exporting country in the world, several improvements must be underlined in Ukraine in the matter of main crops:
Optimization of seeds
Performance of agricultural machinery
Extended range of plant protection products
Transfer of agricultural technologies (crop management, irrigation, etc.)
Optimization of human resources and farm management