Importaion of equipment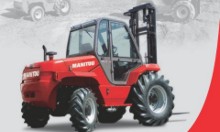 Since 25 years BETEN has been practicing goods exchange logistic networks between France and the remaining world, in particular Eastern Europe and Ukraine. Therefore we are familiarized with all necessary custom procedures and we can offer to our clients the best existing delivery solutions depending on their wish of supply.
Equipment must be controlled upon shipment and on arrival by verification of documents (documents on the product, custom, insurance etc.). Working with different courtiers and brokers in Europe and in Ukraine, we can ensure quick delivery of equipment for our clients. We would like to draw you attention to the fact that this procedure, however, is complex and has to be prepared in advance.
Moreover and to better respond to your expectations, BETEN participates regularly in international fairs, in particular French and Ukrainian ones, on agriculture and agro-industry.
Specifically, the most popular agriculture and agro-industrial sectors providing French equipment to Ukraine are:
Dairy products (yogurts, cheeses)
Wine-making (press, vats, etc.)
Soil laboring equipment (cover-crops, etc.)
Breeding equipment (specifically HVAC)